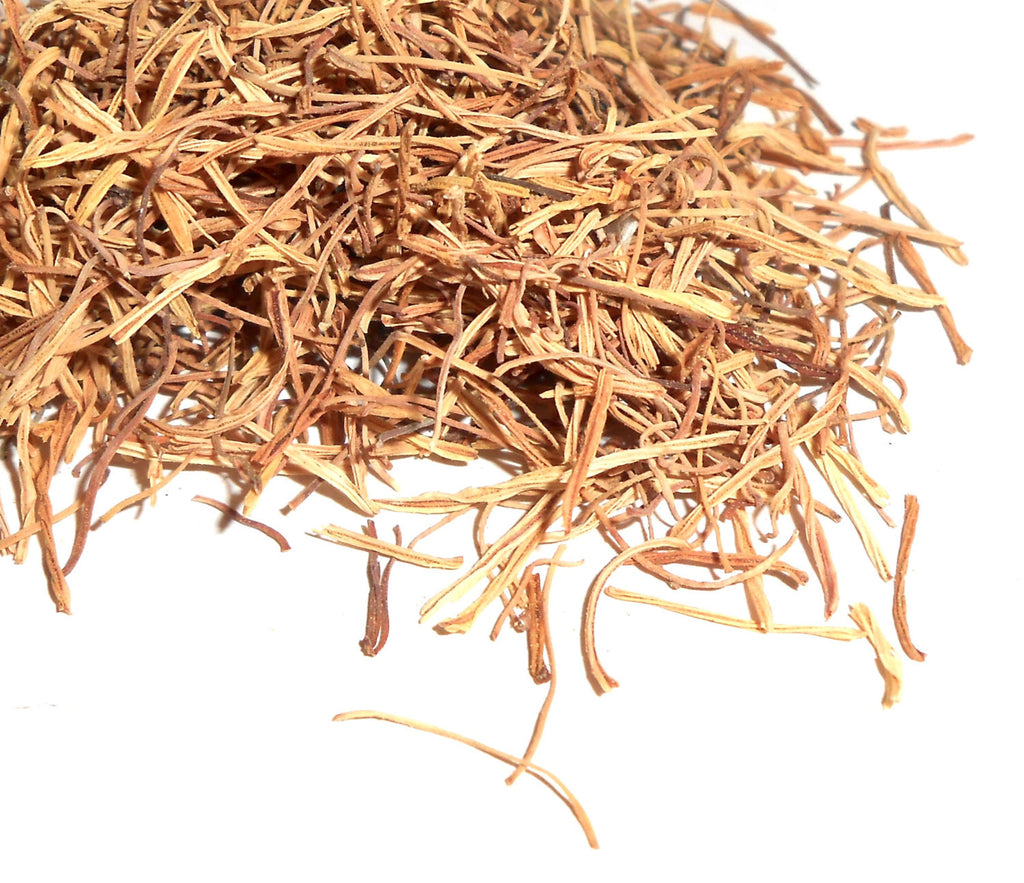 Lotus Stamens, Nelumbo Nucifera
---
LOTUS STAMEN
- A product of Mortar and Petal by CynCraft
- All-Natural, Kosher
- Uses: Tea, Tincture, Encapsulated, Incense, Potpourri, Ritual
Lotus, or Nelumbo nucifera, is also known as Sacred water lotus, Pink Lotus, East Indian Lotus, Sacred Lotus, Sacred Water Lily, Bean of India, Bunga Telpok, Ch'Ieh, Chieh Fen, Chinese Arrowroot, and Egyptian Bean.
The Sacred Lotus has been used in the Orient as a traditional herb for well over 1,500 years, and it is also an important religious, artistic, and folklore icon.
***N O T E: Lotus Products are not allowed in Louisiana. Sorry.
***C A U T I O N*** ALLERGY ALERT : This product was sorted in a facility that processes shellfish.
---
Share this Product
---
More from this collection