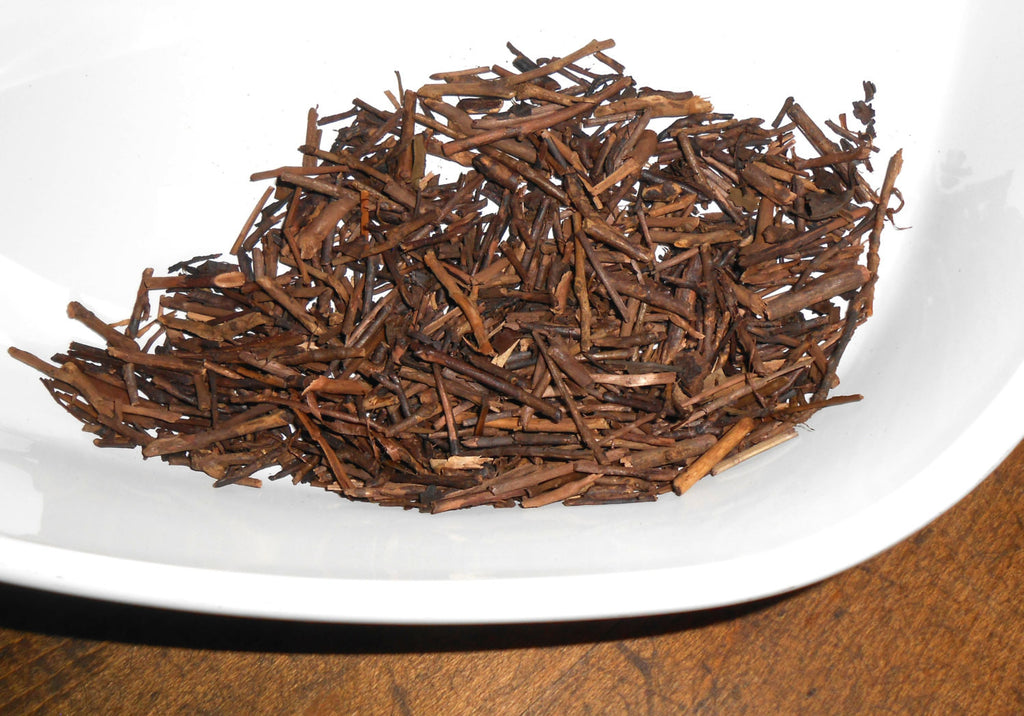 Kukicha Twig Tea, Organic
---
KUKICHA TEA
- A product of Mortar and Petal by CynCraft
- Organic, Kosher
- Origin: Japan
- Lightly-Caffeinated
Kukicha Tea is probably one of the most-enjoyed blends from the green tea family. It has a unique, full body sweetness that is popular with all ages. Kukicha is harvested from the carefully-aged twigs and stems of the tea plant. After the proper aging, the twigs are toasted, which creates a lightly-flavored tea with a slight sweetness. Mild and soothing, Kukicha tea is quite low in caffeine and can be enjoyed anytime.
-Taste: Smooth, sweet, and flavorful
-Aroma: A hint of smoky earth
-Brewed Color: amber
-Instructions: one teaspoon per 6-8 ounces of water, brewed for 3-4 minutes
-Servings per ounce: 18-22 cups
This tea can be steeped twice, for double the value.
Thanks for stopping by. Sipping tea soothes the soul.
---
Share this Product
---
More from this collection