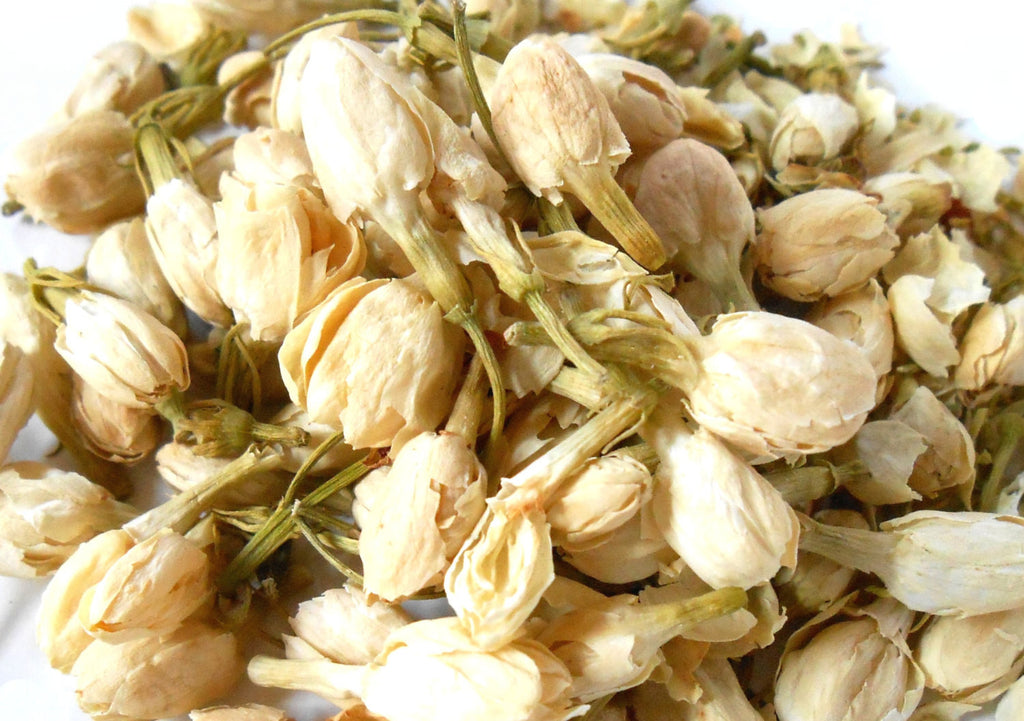 ---
JASMINE FLOWERS
- A product of Mortar and Petal by CynCraft
- Organic, Kosher
- Uses: Tea, Incense, Potpourri, Ritual
Jasmine, or Jasminum officinale, is also known as Jessamine, and Poet's Jasmine.
The jasmine is perennial climbing plant with sweet, highly scented flowers. It is native to the Himalayas, and is considered sacred throughout the region.
The Jasmine, or Jessamine (the name derived from the Persian Yasmin), belongs botanically to the genus Jasminum, of the natural order Oleaceae, which contains about 150 species, mostly natives of the warmer regions of the Old World.
---
Share this Product
---
More from this collection