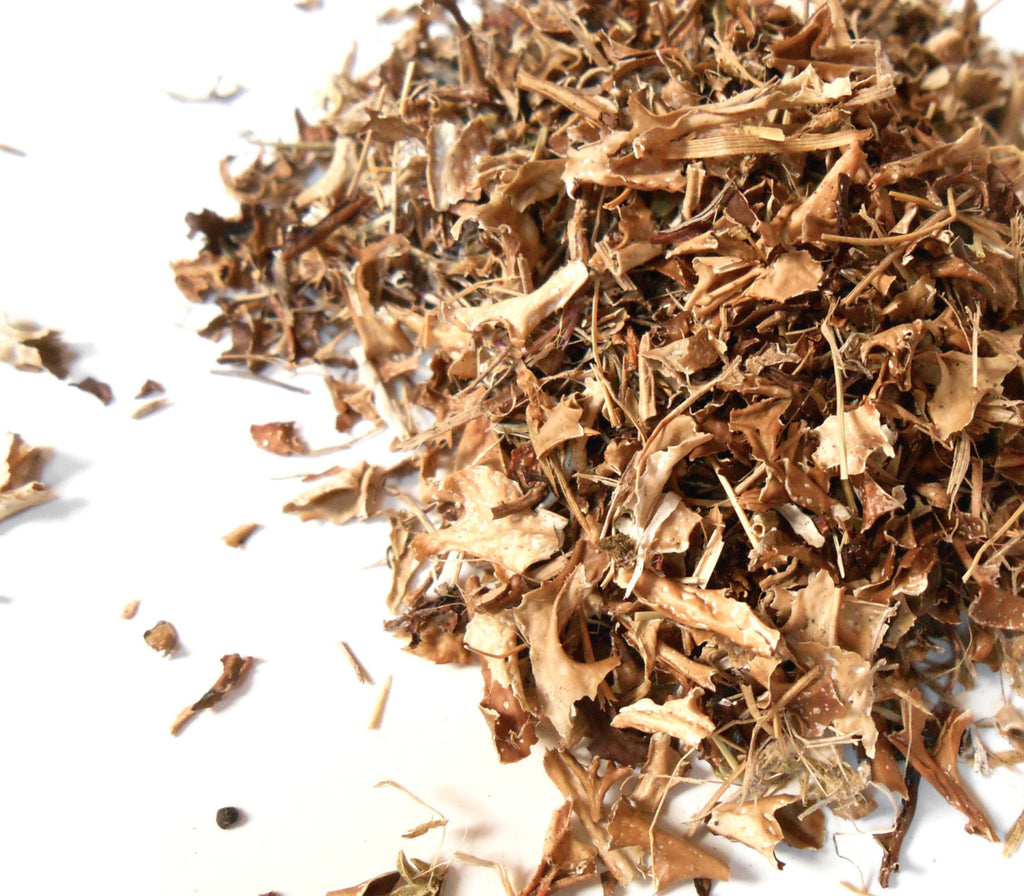 ---
ICELANDIC MOSS
- A product of Mortar and Petal by CynCraft
- Organic, Kosher
- Uses: Tea, Tincture, Encapsulated, Incense, Potpourri, Ritual
Icelandic Moss, or Cetraia Islandica, is actually a lichen whose erect or ascending leaving habit gives it something of the appearance of a moss.
It grows to a height of about four inches, the branches being channeled, or rolled into tubes, which terminate in flattened lobes with fringed edges.
It grows abundantly in the mountainous regions of northern countries, and it is especially characteristic of the lava slopes and plains of the west and north of Iceland. It is found on the mountains of north Wales, north England, Scotland and south-west Ireland. In North America its range extends through Arctic regions, from Alaska to Newfoundland, and south in the Rocky Mountains to Colorado, and to the Appalachian Mountains of New England.
---
Share this Product
---
More from this collection