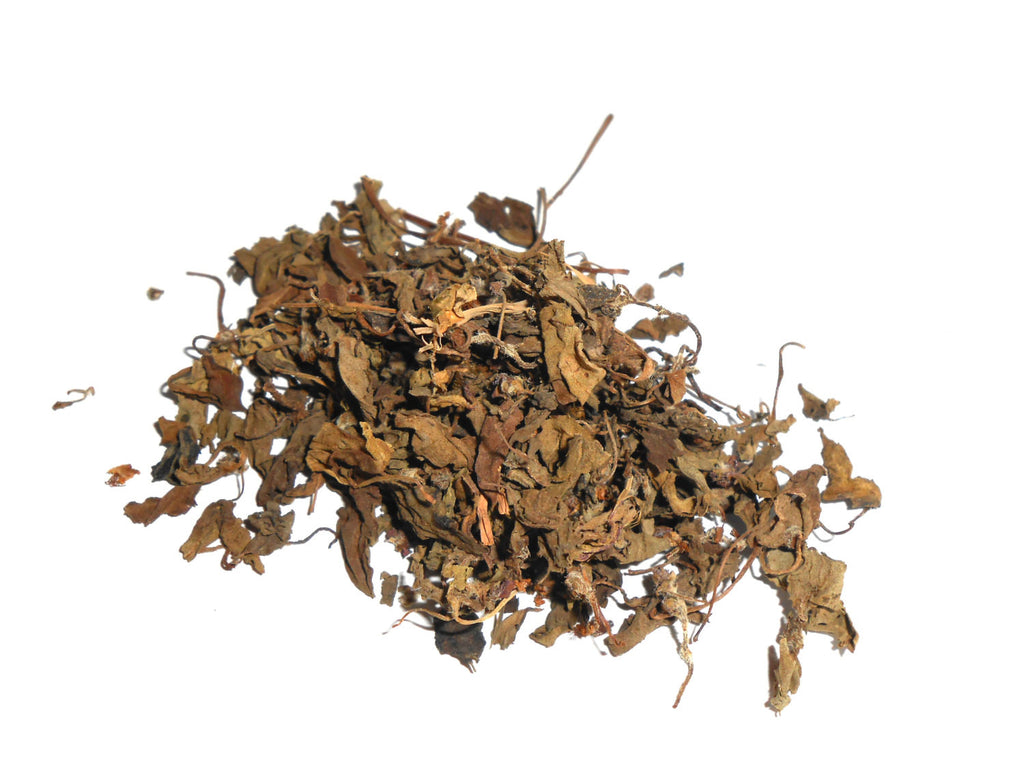 Holy Basil, Vana - Organic
---
HOLY BASIL, VANA
- A product of Mortar and Petal by CynCraft
- Organic, Kosher
- Uses: Tea, Tincture, Encapsulated, Incense, Potpourri, Ritual
Holy Basil--Vana, or Ocimum sp., is also known as Tulsi and Sacred Basil.
A member of the mint family and cousin to the famous, culinary sweet basil, the Vana (Sanskrit for "forest") variety of Holy Basil is famous for its fragrance and is also known as the wild bush of the basil bunch.
The plant has green leaves with white blossoms. It is found in the Himalayas and plains of India. It grows wild in Asia and Africa.
---
Share this Product
---
More from this collection