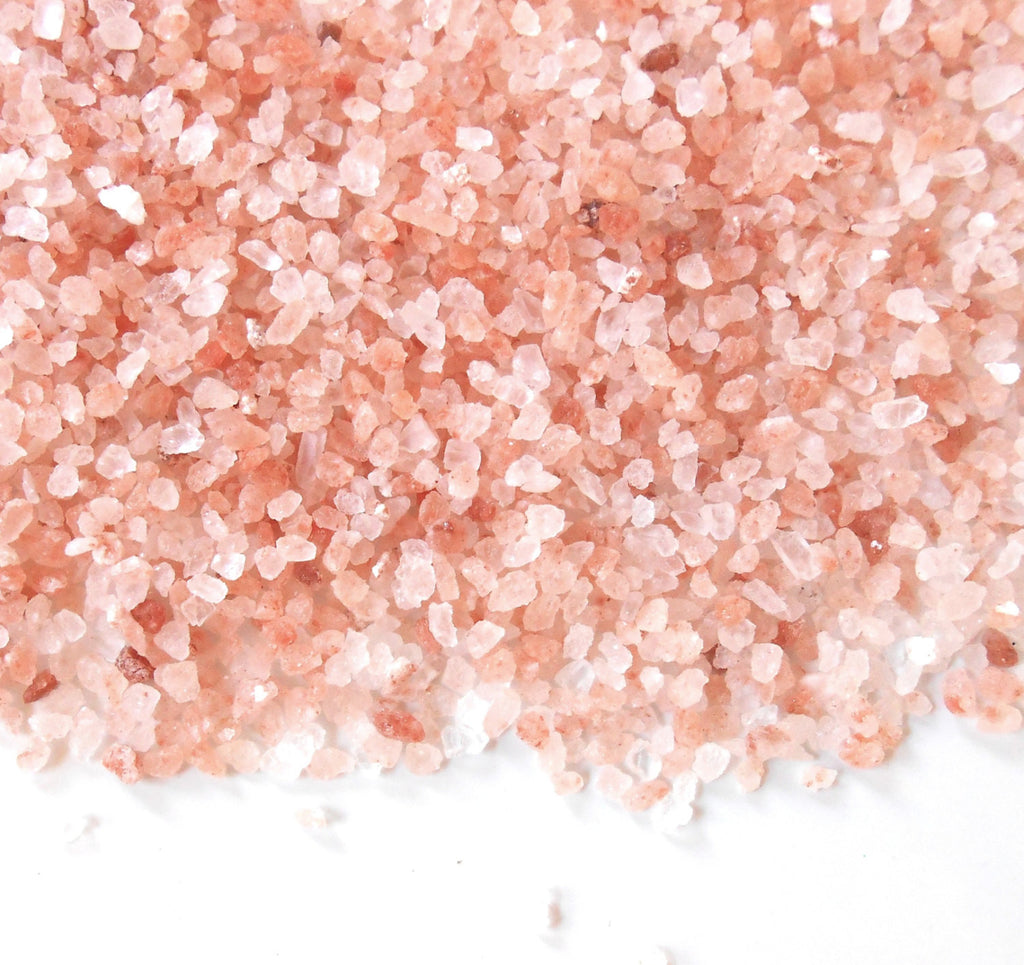 Himalayan Pink Salt, Pure and Natural
---
HIMALAYAN PINK SALT
- A product of Mortar and Petal by CynCraft
- Kosher
- Uses: Culinary, Bath and Body, Ritual
- Origin: Pakistan
- Extraction: Hand-mined, hand-washed, and sun dried
- Shelf life: 4-5 years
- Notes: Store in an air tight, covered container in a cool dry place. Fluctuations in humidity may cause salt to cake. Fully soluble in water and blends well with oil.
This Himalayan Pink Salt is a pure, 100% natural, hand-mined salt that is derived from ancient sea salt deposits, and it is believed to be the purest form of salt available.
Himalayan Pink Salt was originally formed from marine fossil deposits over 250 million years ago during the Jurassic era. Harvested from ancient sea beds, this rare and extraordinary salt has been a valuable commodity for centuries.
Himalayan Pink Salt is still extracted from mines by hand, according to long-standing tradition, and without the use of any mechanical devices or explosion techniques. After being hand-selected, the salt is then hand-crushed, hand-washed, and dried in the sun.
This salt is recognized for its beautiful pink color, high mineral content, and its wholesome properties. The high mineral crystals range in color from sheer white, varying shades of pink, to deep reds, the result of high mineral and iron content.
This Himalayan Pink Salt is Gourmet Food Grade, the highest quality of Himalayan salt available.
Use Himalayan Pink Salt in all your culinary creations as well as your bath salt recipes, body scrubs, homemade soap, and for all types of imaginative applications.
---
Share this Product
---
More from this collection