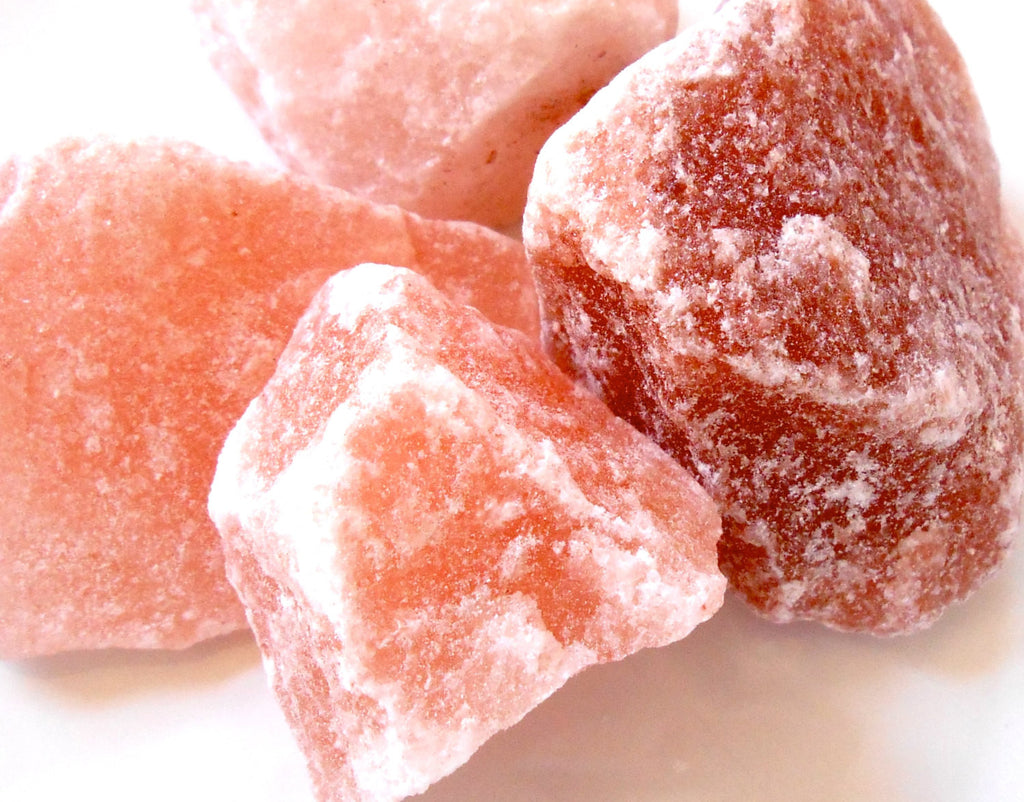 Himalayan Pink Salt Crystals, All-Natural
---
HIMALAYAN PINK SALT CRYSTALS
- A product of Mortar and Petal by CynCraft
- All-Natural, Kosher
- Uses: Culinary, Bath and Body, Potpourri, Ritual
- Size: 40-60mm
Himalayan Salt Crystals are pure, hand-mined salt chunks found naturally deep inside the pristine Himalayan Mountains. This Himalayan Pink Salt is a pure, 100% natural, hand-mined salt that is derived from ancient sea salt deposits, and it is believed to be the purest form of salt available.
Himalayan Pink Salt was originally formed from marine fossil deposits over 250 million years ago during the Jurassic era. Harvested from ancient sea beds, this rare and extraordinary salt has been a valuable commodity for centuries.
Himalayan Pink Salt is still extracted from mines by hand, according to long-standing tradition, and without the use of any mechanical devices or explosion techniques.
The high mineral salt stones range in color from sheer white to varying shades of pink to deep reds which indicates a beneficial amount of 84 trace elements and iron.
These salt crystals are "Food Grade", making them the highest quality Himalayan salt available.
---
Share this Product
---
More from this collection