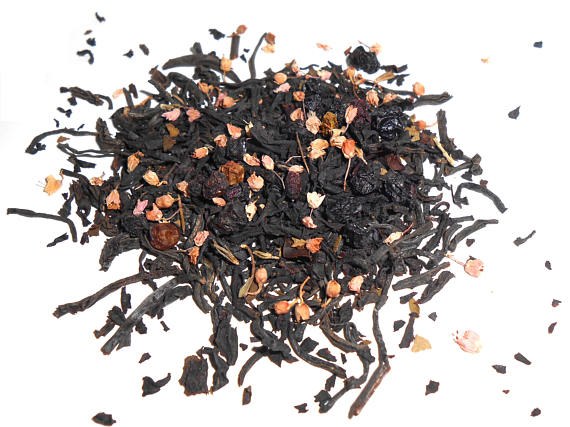 HEARTY HIGHLANDER ™ Artisan Tea, Organic
---
Hearty Highlander Tea
- A product of Mortar and Petal by CynCraft
-Organic, Kosher, Caffeinated.
You will receive your selected amount of Hearty Highlander artisan loose tea, freshly sealed in a zip-lock bag, embellished with a bow and a tag.

Perfect for all Highlanders (at home or at heart). Invokes a warm-hearthed cottage on a heathered hill.

Enjoy this rich, malty, floral, and somewhat sweet black tea as a wonderful all-day beverage. Stands up well to milk, honey, and sugar.

Hearty Highlander is a bonnie blend of black tea, including malty and oaky Assam, with a wee bit of black currant extract added. A sprinkling of elderberries and heather flowers adds a whisper of fruit and floral notes.

-Taste: Initial malty flavor with a soft floral and fruit finish
-Aroma: Well-bodied, slightly sweet floral
-Brewed Color: red-orange
-Instructions: one rounded teaspoon per 6-8 ounces of water, brewed for 3-4 minutes
-Servings per ounce: 15-18 six-ounce cups

This tea can be steeped twice, for double the value.
Thanks for stopping by. Sipping tea soothes the soul.
---
Share this Product
---
More from this collection