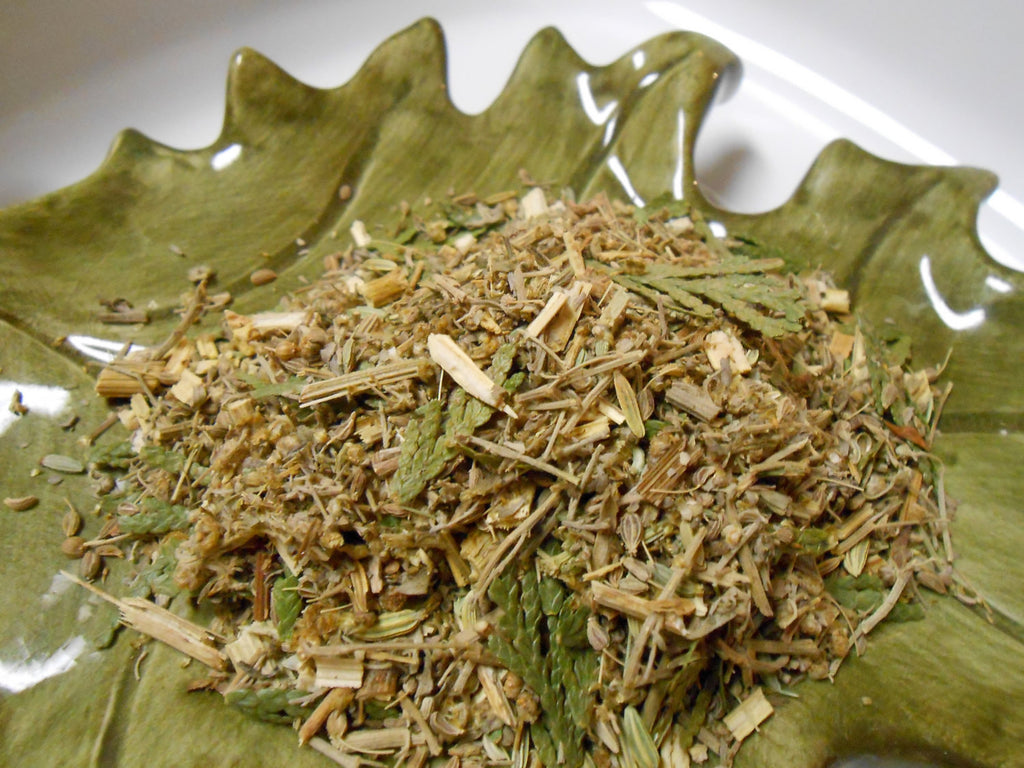 GREEN FAIRY ™ Artisan Tea Blend
---
GREEN FAIRY Tea Blend
- A product of Mortar and Petal by CynCraft
- Organic and/or Wildharvested, Kosher
- Caffeine-Free
Inspired by the infamous absinthe liqueur, also known as the Green Fairy (or as the French say it, la f̩e verte), this tea blend invites the echoes of artists, poets, and the Paris streets--earthy and spicy, with the unmistakable bouquet of wormwood and anise seed. It could become dangerously decadent with a bit of honey and cream. Watch out, though; you might spontaneously decide to write a poem or paint a picture!
Contains: wormwood, anise seed, fennel seed, cedar leaf tips, coriander, hyssop, calamus, and lemon balm.
-Taste: earthy, herbal, with a hint of spice
-Aroma: herbal, with black licorice
-Brewed Color: yellow-amber
-Instructions: 1-2 teaspoons per 6-8 ounces of boiling water, brewed for 3-7 minutes (longer=stronger)
-Servings per package: 15-25, depending on how strong you like it.
Thanks for stopping by. Sipping tea soothes the soul.
---
Share this Product
---
More from this collection