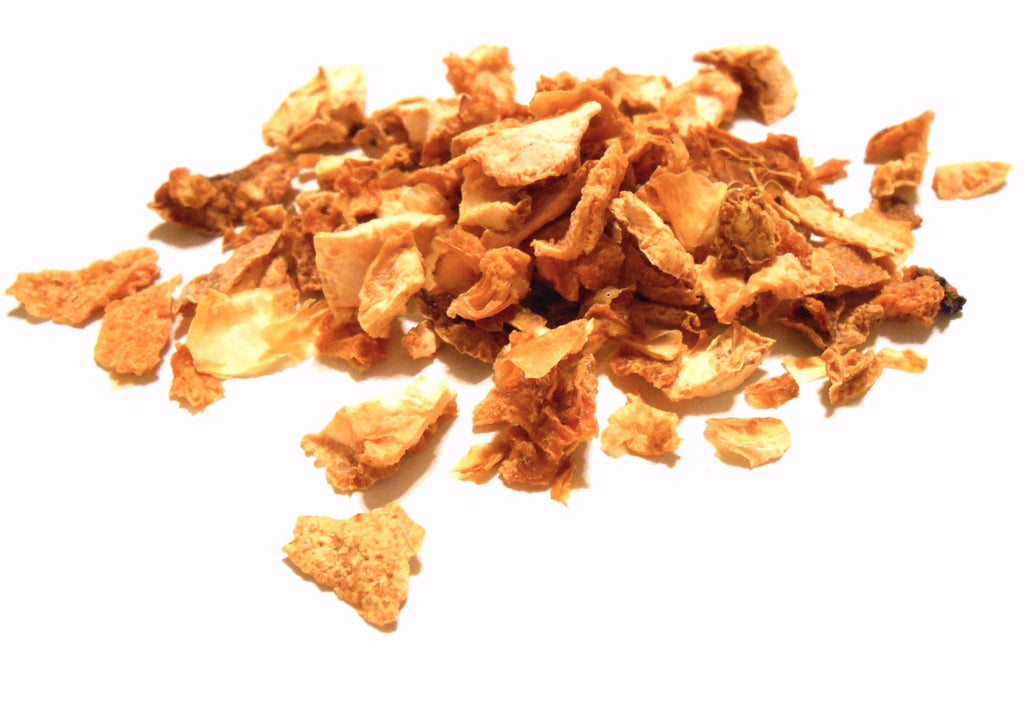 Grapefruit Peel, Ethically Wild-Harvested
---
GRAPEFRUIT PEEL
- A product of Mortar and Petal by CynCraft
- Wildharvested, Kosher
- Uses: Tea, Culinary, Bath and Body, Incense, Potpourri, Ritual
Grapefruit, or Citrus paradisi, is also known as common grapefruit and Forbidden Fruit.
Like its relatives (the orange, lemon, lime and kumquat), Grapefruit is an evergreen, citrus tree.
Cultivated all over the world, the U.S. is now the chief source for grapefruit. It is used in many foods and for its fragrance in bath and body products.
---
Share this Product
---
More from this collection