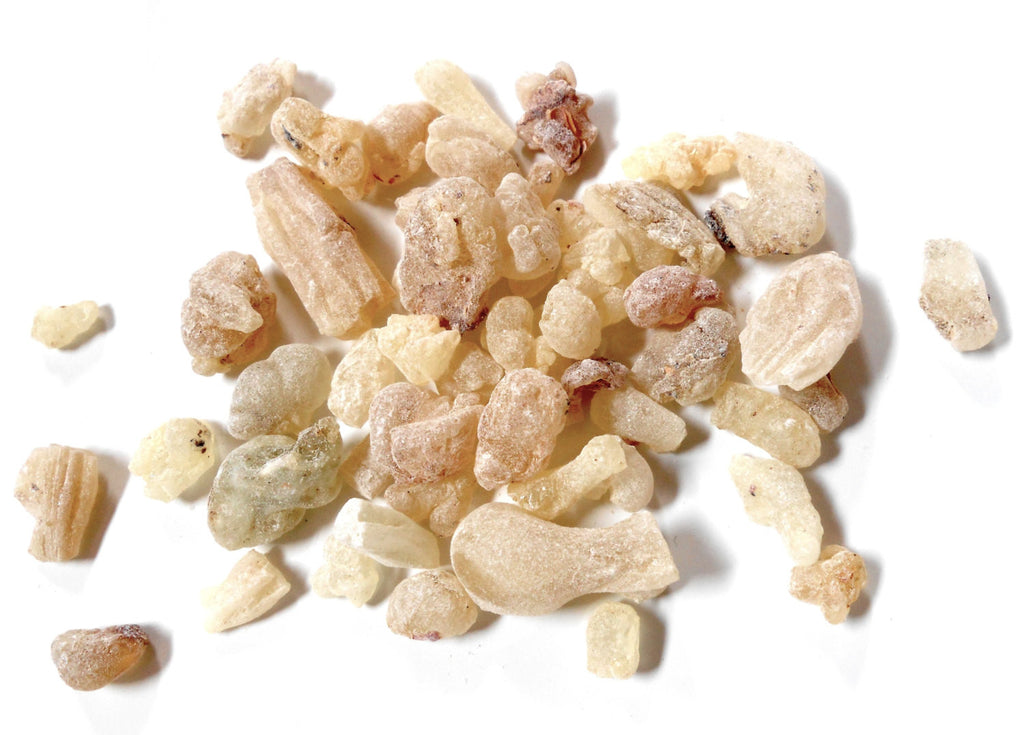 Frankincense Resin Tears, Ethically Wild-Harvested
---
FRANKINCENSE "TEARS"
- A product of Mortar and Petal by CynCraft
- Wildharvested, Kosher
- Uses: Incense, Potpourri, Ritual
Frankincense Resin, or Boswellia Sacra/Carteri/Papyrifera, is also known as Sacred Incense, Omani Incense, Olibanum, Indian Frankincense, Arabic Frankincense, and Salai guggal.
Grown predominantly on the Somali coast and parts of the Arabian Peninsula, the resin is obtained by making deep cuts in the trunk of the tree lengthwise. Below this incision a narrow strip of bark is peeled off allowing the sap to run out, and as it touches air it begins to harden. It takes approximately three months to harden into the yellow "tears" of resin. The sap is gathered from May until the rain showers start in September.
There is nothing that smells quite like it--clean, citrus, earthy, woodsy--and the smoke is thick and white.
---
Share this Product
---
More from this collection