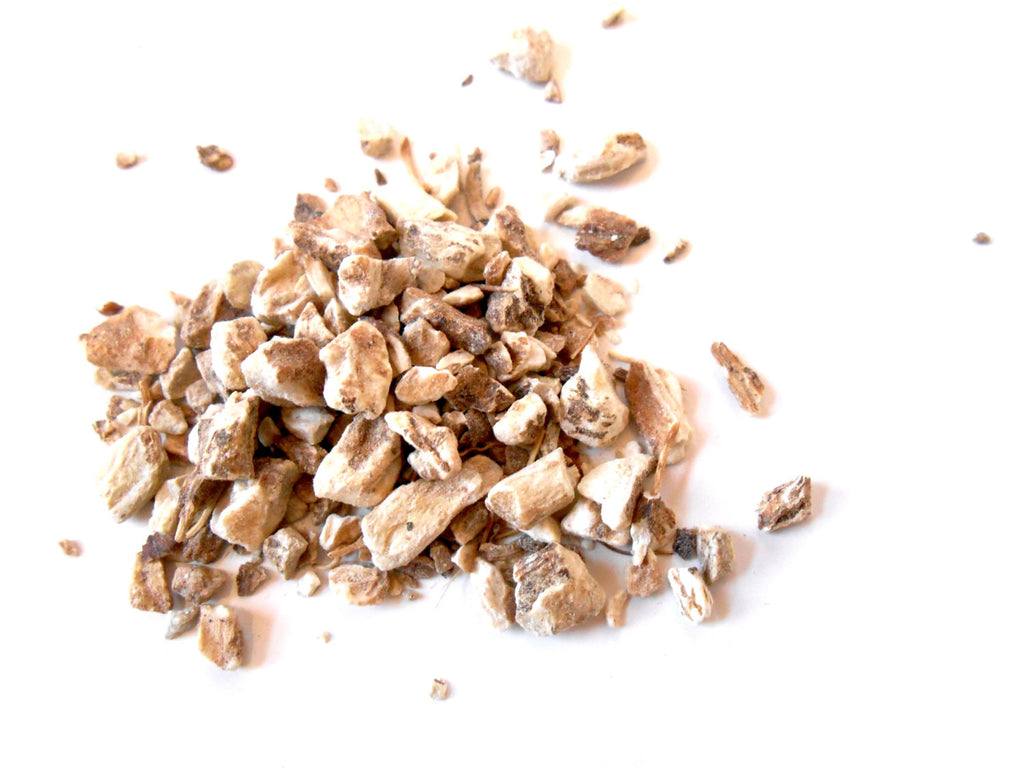 ---
ELECAMPANE ROOT
- A product of Mortar and Petal by CynCraft
- Organic, Kosher
- Uses: Tea, Encapsulated, Tincture, Ritual
Elecampane Root, or Inula helenium, is also known as Enula, Alant, Aster helenium, Aster officinalis, Elfdock, Elfwort, Helenium grandiflorum, Horse-Elder, Horseheal, Scabwort, Velvet Dock, Wild Sunflower, Yellow Starwort.
Elecampane is a member of the same plant family as the sunflowers and ragweed, native to southern and eastern Europe but naturalized around the world.
The 6- to 8-foot tall plant has large, pointed leaves with downy gray undersides, and yellow summer flowers.
---
Share this Product
---
More from this collection