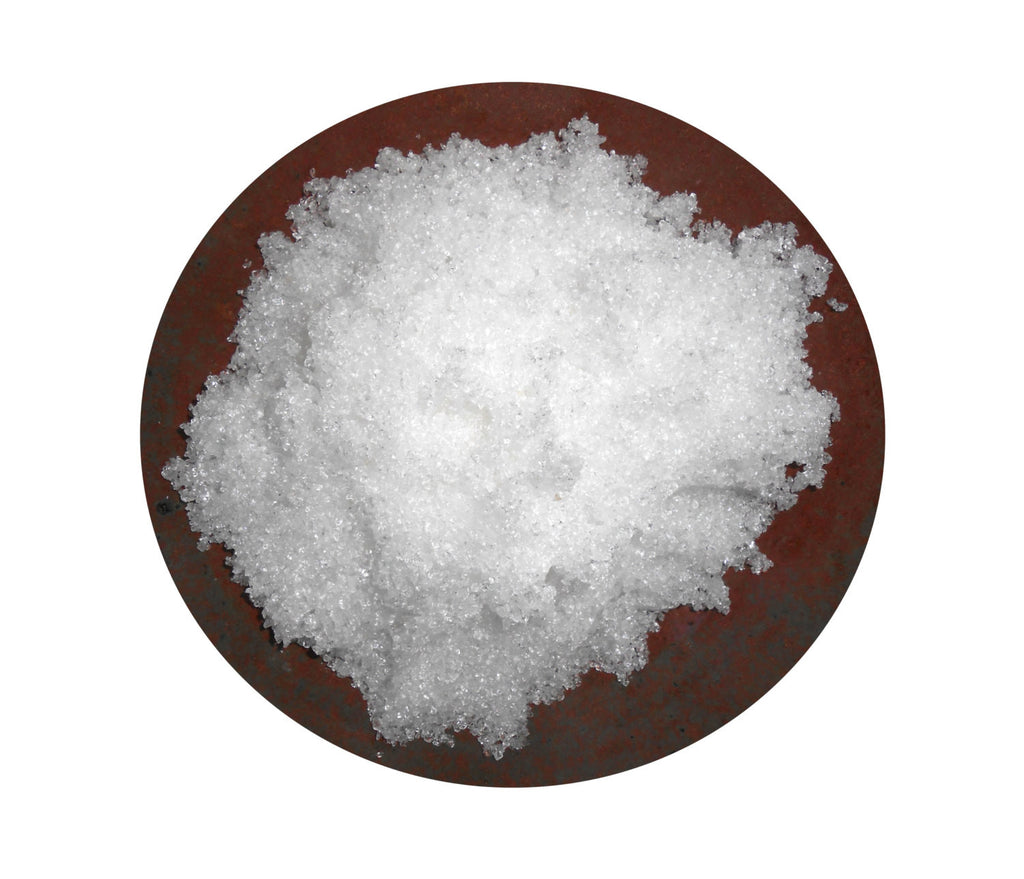 Dead Sea Salt, All-Natural
---
DEAD SEA SALT
- A product of Mortar and Petal by CynCraft
- Kosher
- Uses: bath salts, salt scrubs, spas, therapeutic treatments
- Origin: Israel
- Shelf life: 3-4 years
- Notes: Stores well under most conditions, but high temperatures and direct exposure to light will dry the material out. Excessive humidity may cause it to cake up and harden. For cosmetic use only.
This Dead Sea Salt is a luxuriant, 100% natural sea salt extracted and solar dried from the saline and mineral rich marshes of the confined Dead Sea.
Various cultures and groups of people have visited the Dead Sea, dating back to the time of the ancient Egyptians, utilizing the salt in various preparations and skin creams, as well as soaps, just as it is used today.
Dead sea salt is a nutrient-rich salt perfect for bath products and scrubbing blends.
---
Share this Product
---
More from this collection