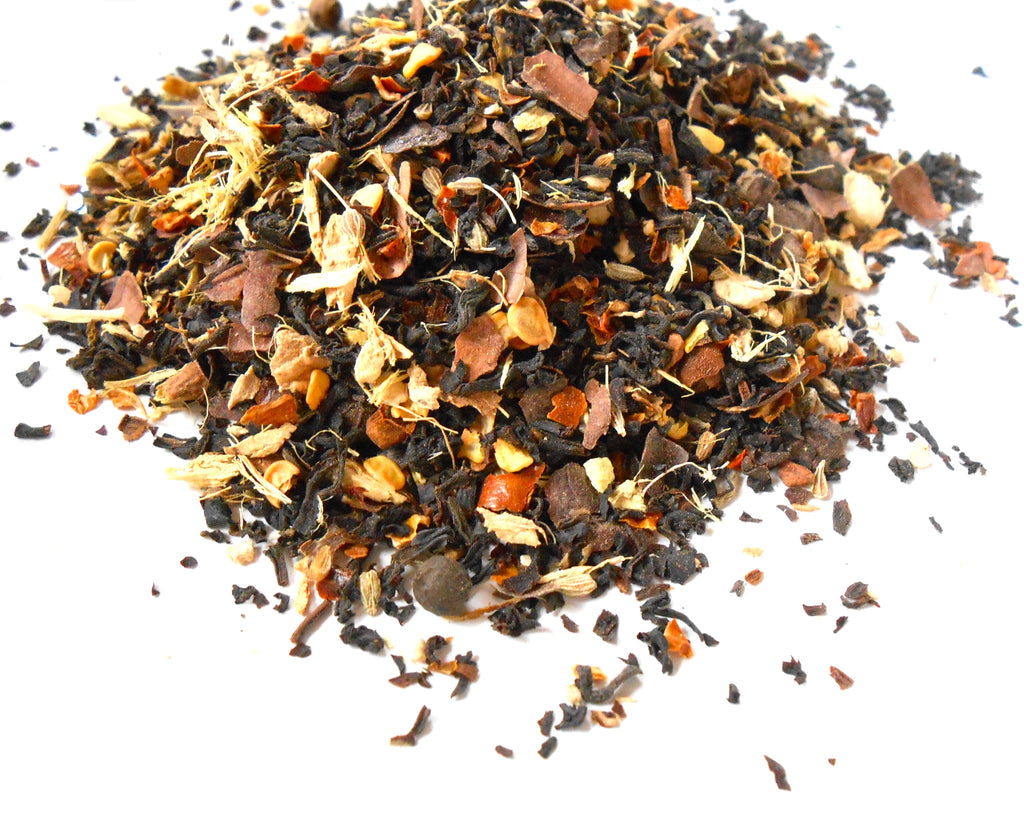 Dark Chocolate Spice ™ Artisan Tea Blend
---
Dark Chocolate Spice Tea
- A product of Mortar and Petal by CynCraft
- Organic, Kosher
- Contains Caffeine
Dark and Deep Assam tea leaves blend decadently with roasted cocoa shells. Add various spices such as cinnamon, cloves, cardamom, and cayenne, and you have a dark chocolate tea with a kick.
For added richness, add some coconut milk and honey.
-Taste: deeply semi-sweet with a malty, chocolate finish and a kick of spice
-Aroma: Well-bodied, complex, with an alluring spicy finish
-Brewed Color: dark amber
-Instructions: one rounded teaspoon per 6-8 ounces of water, brewed for 3-5 minutes
-Servings per package: 15-18 six-ounce cups
This tea can be steeped twice, for double the value.
Thanks for stopping by. Sipping tea soothes (or stirs) the soul.
---
Share this Product
---
More from this collection