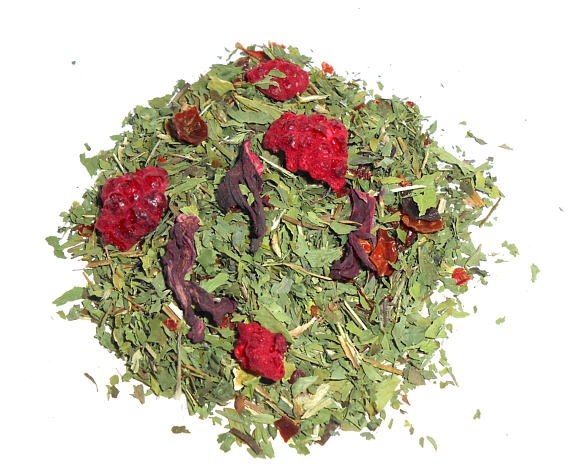 CRIMSON and CLOVER ™ Artisan Herbal Tea, Organic
---
Crimson and Clover Herbal Tea
- A product of Mortar and Petal by CynCraft
-Organic, Kosher, Caffeine-Free.
Whether this tea invokes a lush garden or a certain song, it is sure to please the senses.

Enjoy this herbal and somewhat tangy tea as a wonderful all-day beverage. Utterly decadent with a dab of honey.

Crimson and Clover is a bountiful blend of clover leaf, dried rose hips, hibiscus, and freeze-dried raspberries--crimson and clover, over and over.

-Taste: Herbal, with a bit of fruity tang
-Aroma: Light and fresh, slightly fruity
-Brewed Color: red
-Instructions: one rounded teaspoon per 6-8 ounces of water, brewed for 3-4 minutes
-Servings per ounce: 15-18 six-ounce cups

This tea can be steeped twice, for double the value.
Thanks for stopping by. Sipping tea soothes the soul.
---
Share this Product
---
More from this collection