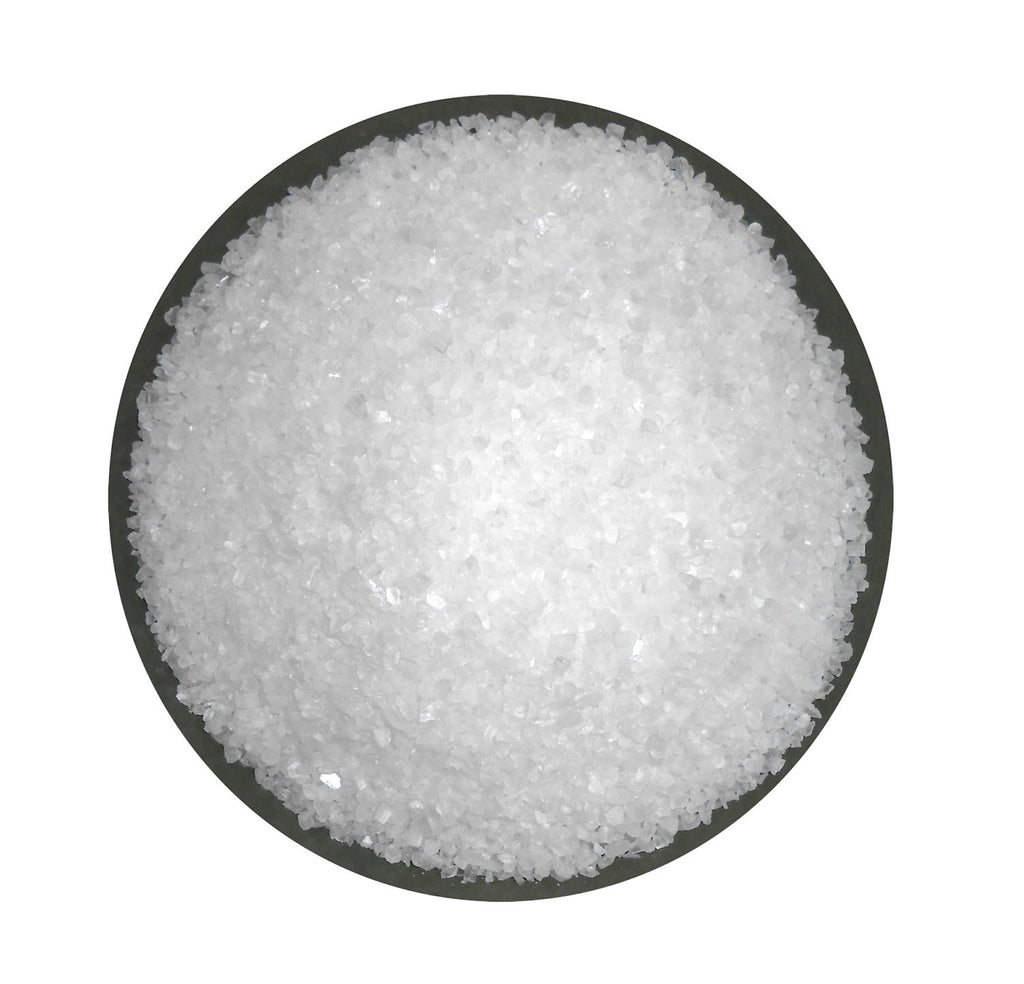 ---
SEA SALT, COARSE (also known as California Sea Salt, Cosmetic Salt, Pacific Salt)
- A product of Mortar and Petal by CynCraft
- All-Natural, Kosher
- Uses: Culinary, Ritual
- Origin: USA
- Extraction: Solar Dried
- Shelf life: 4-5 years
- Notes: Stores well under most conditions, but excessive humidity may cause it to cake. For personal home use it can be ground with a simple salt grinder of similar device.
This sea salt (sodium chloride) is 100% natural, solar evaporated, and is gathered from the Pacific Ocean off the coast of California.
Sea salt is not as refined as table salt, and it still contains traces of other minerals, including iron, magnesium, calcium, potassium, manganese, zinc and iodine. Sea salt is thought to be healthier and more flavorful than traditional table salt, and many rave about its bright, pure, clean flavor.
Sea salt is actually not as 'salty' as table salt, so recipes may have to be adjusted for taste.
This high quality sea salt is perfect for creating bath salts, body scrubs, or custom formulated blends. Enjoy a truly euphoric bathing experience by combining these all-natural salts with dried herbs, flowers, and essential oils.
It is suitable for food and cosmetic use.
---
Share this Product
---
More from this collection