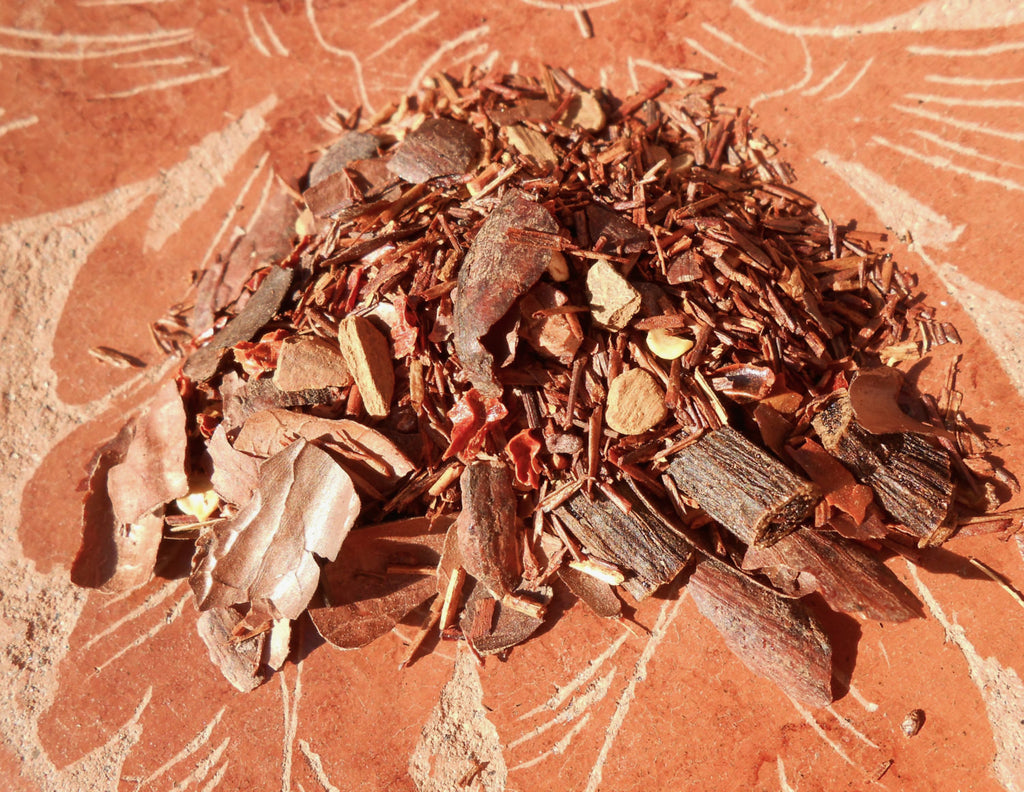 CHOCOLATE VOODOO CHILE ™ Artisan Tea - Organic
---
CHOCOLATE VOODOO CHILE Loose Tea
- A product of Mortar and Petal by CynCraft
- Organic, Kosher
- Caffeine-Free
You will truly enjoy this rich tea. Its chocolate-vanilla-chile-spice notes will make your taste buds sing!
This lusciously flavored tea features Vanilla Rooibos red tea with vanilla bean bits, roasted cacao shells and nibs, cinnamon chips, and roasted chile flakes. The aroma and flavor of this tea is sure to excite the senses!
Caution: The chile flakes DO add a tiny bit of heat, so sip accordingly.
For added richness and depth, add a plop of cream and a dab of honey to make all the flavors pop!
-Taste: semi-sweet, spicy, vanilla
-Aroma: sultry, dark chocolate-spice
-Brewed Color: deep orange-red
-Instructions: 1-2 teaspoons per 6-8 ounces of water, brewed for 4-5 minutes
-Servings per package: 15-20 six-ounce cups (Double if you steep twice)
This tea can be steeped twice, for double the value.
Thanks for stopping by. Sipping tea soothes (or stirs) the soul.
---
Share this Product
---
More from this collection