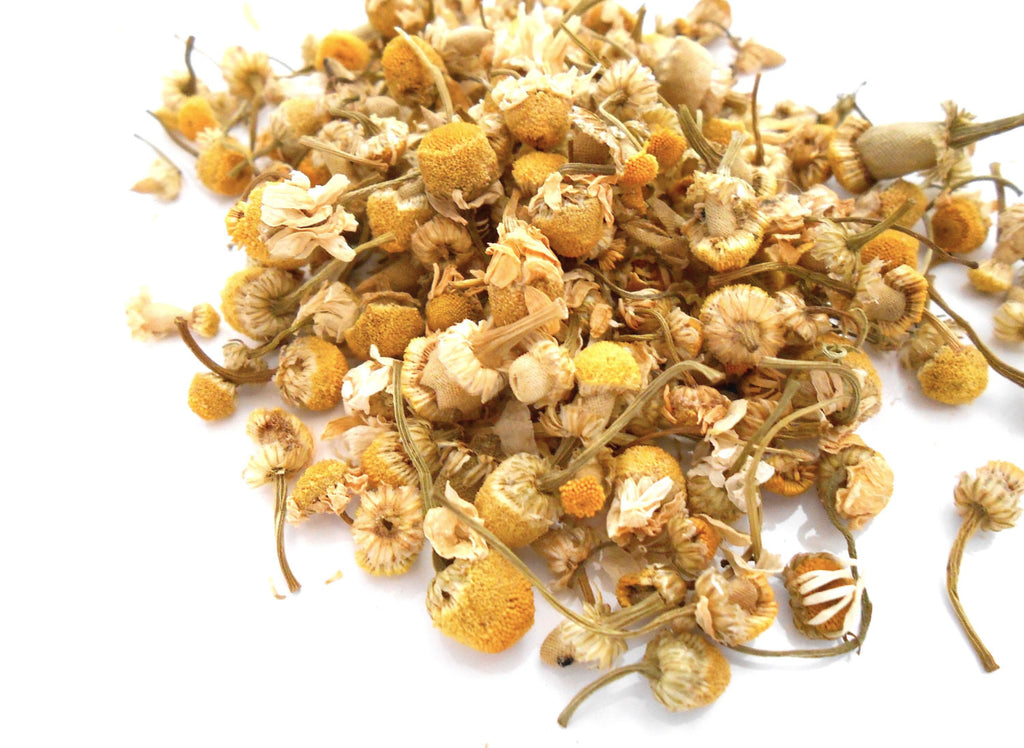 Chamomile Flowers, Organic
---
CHAMOMILE FLOWERS
- A product of Mortar and Petal by CynCraft
- Organic, Kosher
- Uses: Tea, Incense, Potpourri, Ritual
Chamomile, or Matricaria recutita, is also known as Hungarian chamomile or wild chamomile, Camomilla, Camomille Allemande, Chamomile, Chamomilla recutita, Echte Kamille, Feldkamille, Fleur de Camomile, Kamillen, Kleine Kamille, Manzanilla, Matricaire, Matricaria recutita, Matricariae Flos, Pin Heads, Sweet False Chamomile, True Chamomile.
Chamomile is a low-growing relative of the sunflower, native to Eastern Europe, and now found around the world. It is especially abundant in Hungary, Croatia, and Serbia, although chamomile grown in Egypt has an exceptionally high content of essential oils.
Its name derives from the Greek chamos (ground) and melos (apple), referring to its creeping habit and the apple scent of fresh blossoms.
---
Share this Product
---
More from this collection