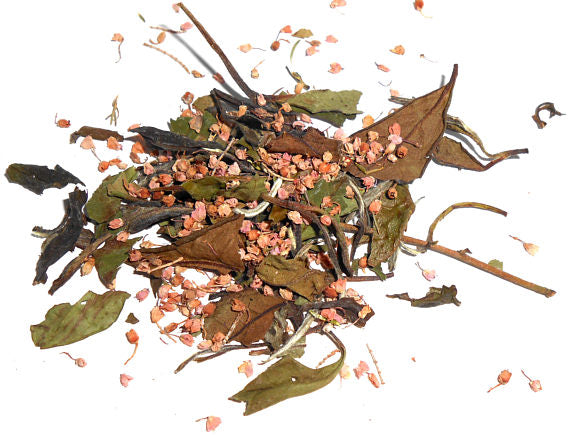 BONNIE HEATHER ™ Artisan Tea Blend
---
Bonnie Heather Tea
- A product of Mortar and Petal by CynCraft
- Organic, Kosher
- Lightly-Caffeinated
So sweet in pastels, you will truly enjoy this fresh, floral white tea blend, suitable from morning to early evening. Subtle, smooth, and light--evoking the beauty of Scotland's heathered hills--this tea is perfect for people who don't like the astringent, dry teas and would prefer a lovely, delicate tea.

White tea consists of beautiful, full length leaves and young tight buds, which creates a perfectly balanced cup. It is picked early in the season when the buds are still fresh, young, and tender. Because of this early picking, the taste white tea produces is very mild and sweet.

-Taste: light, tender, smooth, floral, and delicate
-Aroma: light green leaves, very fresh and floral
-Brewed Color: golden
-Instructions: 1-2 teaspoons per 6-8 ounces of water, brewed for 3-7 minutes (longer=stronger)
-Servings per ounce: 15-20 cups

This tea can be steeped twice, for double the value.
Thanks for stopping by. Sipping tea soothes the soul.
---
Share this Product
---
More from this collection