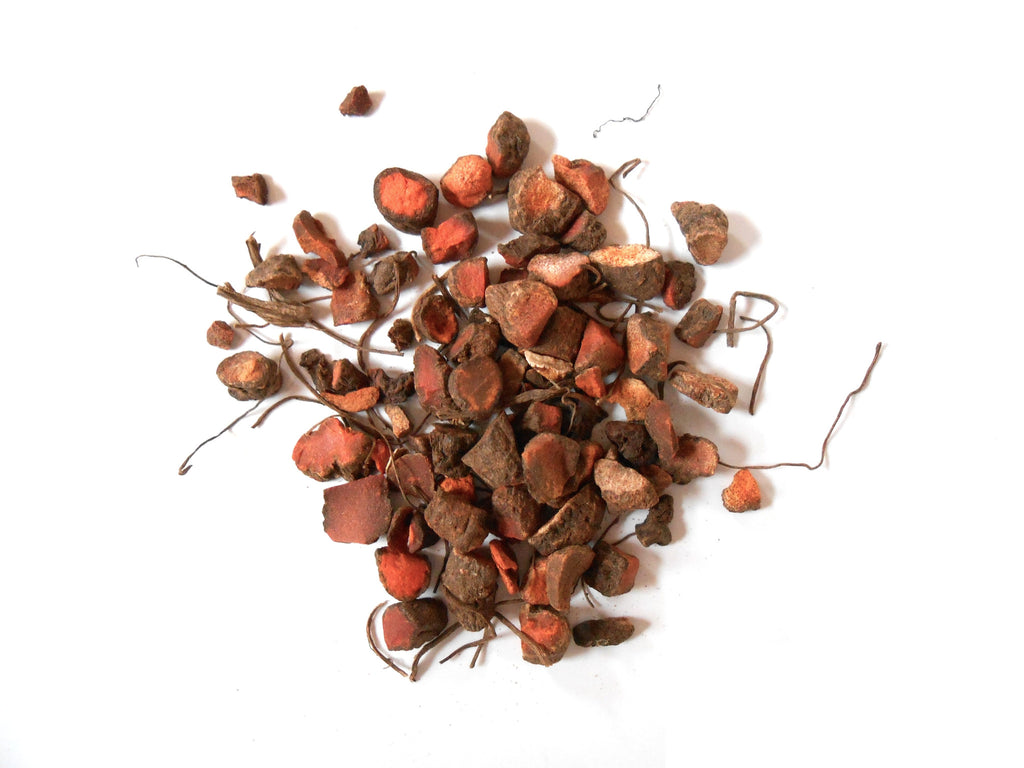 Bloodroot, Blood Root - Ethically Wild-Harvested - Black Salve Ingredient
---
BLOODROOT
- A product of Mortar and Petal by CynCraft
- Wildharvested, Kosher
- Uses: Salve (cautiously), Ritual
Bloodroot, or Sanguinaria canadensis, is also known as King Root, Coon Root, Indian paint, Indian plant, Indian red plant, Paucon, Pauson, Red Paint Root, Red Puccoon, Red Root, Sanguinaria, Snakebite, Sweet Slumber, and Tetterwort. 

Bloodroot is a low-growing woodland plant that grows in the north central United States and the prairie provinces in Canada. 

Consult a physician before use. Bloodroot is POISONOUS when taken internally. Do not use on broken skin.
Bloodroot is an herb that requires careful preparation and knowledge. Please do your research before use.
---
Share this Product
---
More from this collection