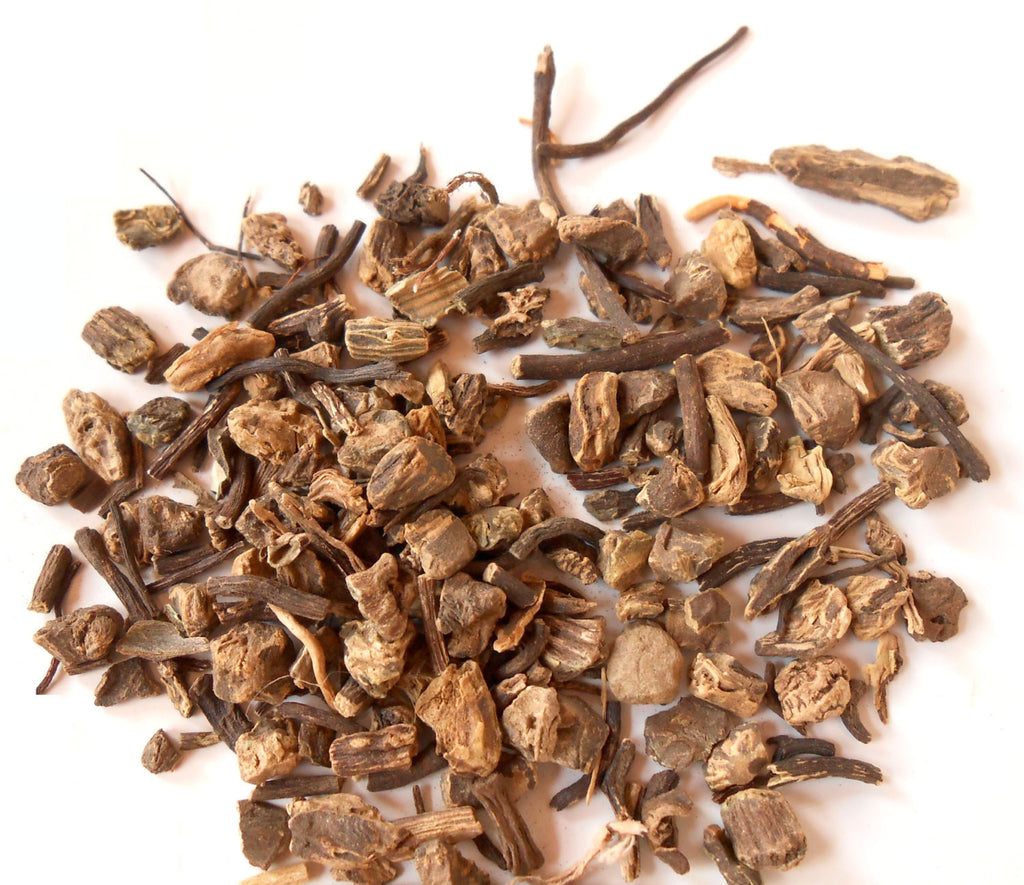 Black Cohosh Root, Organic
---
BLACK COHOSH ROOT
- A product of Mortar and Petal by CynCraft
- Organic, Kosher
- Uses: Tea, Tincture, Encapsulated, Ritual
Black Cohosh Root, or Cimicifuga racemosa, is also known as Actaea Macrotys, Actaea Racemosa, Black Snakeroot, Bugbane, Bugwort, Cimicifuga, Phytoestrogen, Rattle Root, Rattle Snakeroot, Rattlesnake Root, Rattleweed, Squawroot.
Black Cohosh is a flowering perennial, native to many parts of Canada and the United States. It thrives in old-growth coastal forests and regions of considerable biodiversity.
The vast majority of the world's black cohosh is produced and cultivated in the United States and Canada.
---
Share this Product
---
More from this collection