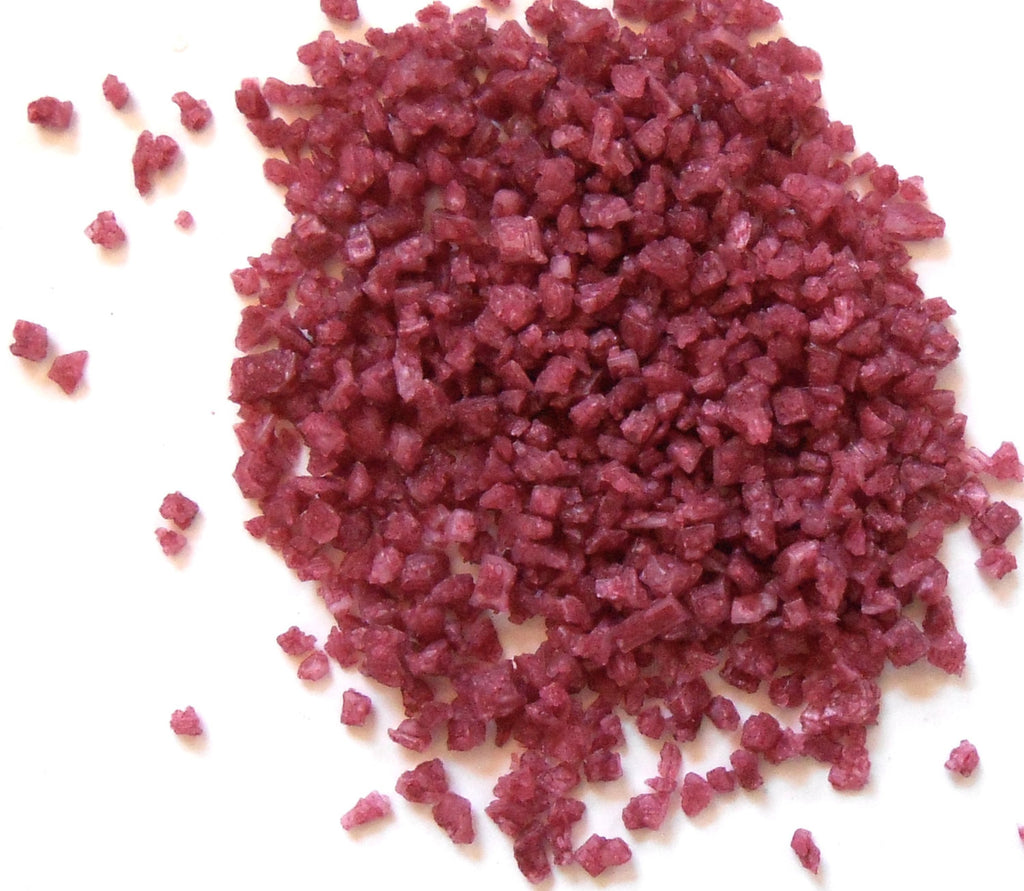 Merlot Wine Salt - Infused Sea Salt
---
MERLOT SEA SALT
- A product of Mortar and Petal by CynCraft
- All-Natural, Kosher
- Uses: Dessert, Seafood, Meats, Pasta, Sauce, Finishing Salt
- Origin: USA
- Shelf life: 4-5 years
- Notes: Store in an air tight, covered container in a cool dry place. Fluctuations
in humidity may cause salt to cake. Fully dispersible in water and blends well with oil.
Merlot Sea Salt is a wonderful addition to gravy and sauces, and its rich, deep color makes it a visually stunning finishing salt. It also serves as further proof that many great ideas form over a glass of wine.
---
Share this Product
---
More from this collection