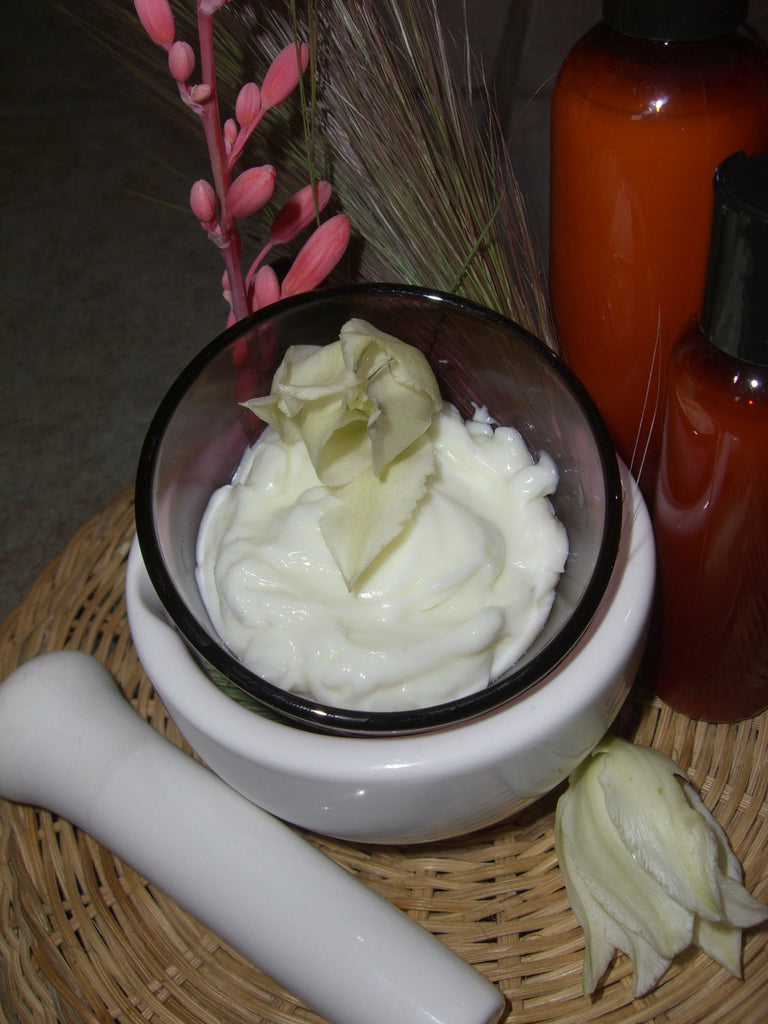 Lotion - The SWEET SUMMER NATURALS Collection™ - 16 All-Natural, Blissful Recipes
---
SWEET SUMMER NATURALS Lotion Collection
- A product of Green Nymph by CynCraft
- Created with Care
Summer is here! It's time to start enjoying the long, warm days and cool, balmy nights. Experience the bliss of the season in these Premium, 100% Natural lotions, made with Pure waxes, nourishing carrier oils, and Quality essential oils.
Celebrate Summer with the Green Nymph SWEET SUMMER NATURALS Lotion Collection in 16 fun-in-the-sun scents:
SUNSHINE - sunny orange and tangerine with just a bit of warm cinnamon
LEMONADE - pure, refreshing lemon. Save your lemonade stand money!
LEMON-MINT - zesty lemon, mellowed by cooling mint
COCORANGE - tropical bliss, with orange and coconut
DREAMSICLE - the classic orange and vanilla ice cream treat!
CITRUS SPLASH - a juicy blend of five citrus fruits
MARGARITA - quenching lemon-lime, with a hint of light orange. Hold the salt.
MINT JULEP - smooth, Southern serenity!
LIME IN DA COCONUT - a pair of cool flavors. Is the song stuck in your head now? ;)
STICKY KIDS - a delightful mess of black licorice, chocolate, and orange
GROOVE FEST- an earthy blend of patchouli and sandalwood. 'Tis the festival season!
CAMPING TRIP- a hint of campfire, citronella, and evergreen. Like you've been camping!
DAY HIKE- a mix of woods, from cedar to spruce, with a hint of citronella. The great outdoors!
FAIRY GARDEN- a luscious, magical floral with lavender, ylang ylang, and sweet wood.
FRESH- bright and clean, with an herbal citrus glow
ZESTY ROSE- a sultry rose scent with a hint of tangerine zing!
The texture of this lotion is light, creamy, and skin-loving.
I make this lotion fresh to order, so let me know if you have any ALLERGIES, special needs, or requests.
This lotion is handcrafted with distilled water, vegetable emulsifying wax NF, oils (jojoba, apricot, avocado, coconut, castor, sweet almond, grapeseed, hemp, sunflower, pumpkin seed, safflower, vitamin E), quality essential oils, and the occasional Sun's Eye Pure Oil.
Ingredients in each lotion will be listed on the label.
All lotions are VEGAN and PARABEN-FREE, with NO artificial colors or preservatives!
NOTE: Although this lotion has natural preservatives such as Vitamin E and various essential oils, it is not meant to have a shelf life longer than a COUPLE of MONTHS (although my friends/family/I have had lotion sitting on the counter for 6+ months without incident). To extend shelf life, or if you live in a particularly humid area, keep the lotion in the fridge.
I carry the lotion in two, four, and eight ounces, and it will come in either a plastic amber bottle or jar, craftily-labeled.
These lotions are lush and will love your skin year-round. Watch out, though; you might smell good enough to eat!
FYI: I carry these same scents in lip balm, soy wax tarts, and perfume oil.
---
Share this Product
---
More from this collection