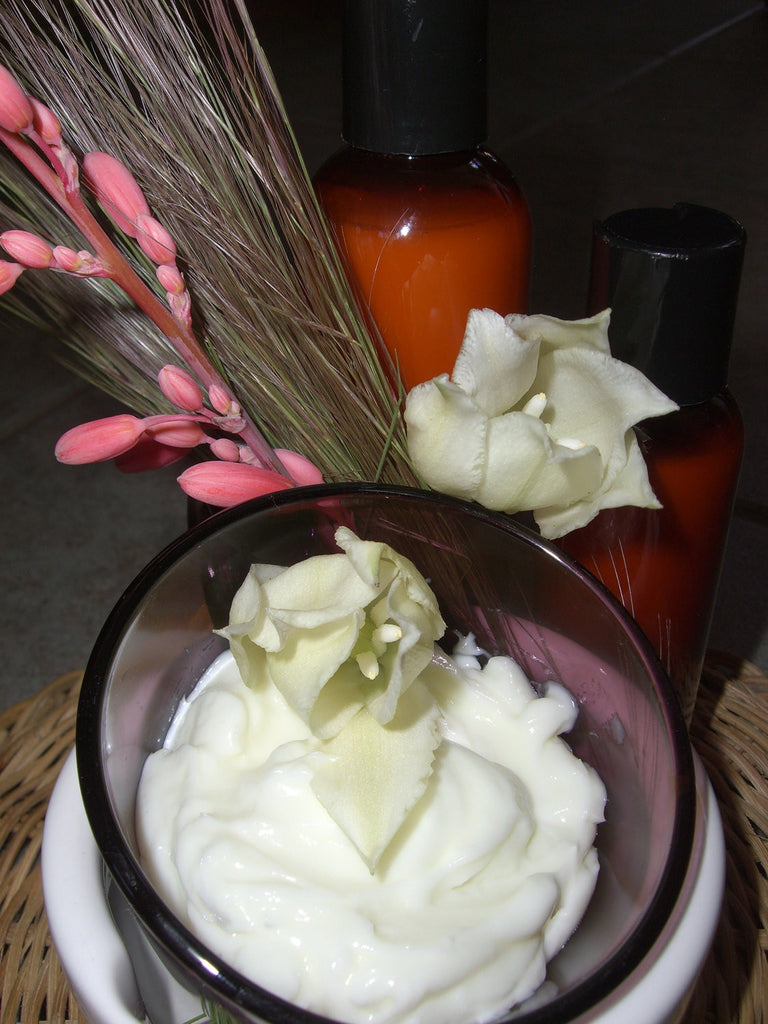 Lotion - SWEET SUMMER Collection™ - 18 Delicious, Ripe, Rich, Skin-Loving Recipes
---
SWEET SUMMER Lotion Collection
- A product of Green Nymph by CynCraft
- Created with Care
Summer is here, and school is out! It is a season of youthful joy and celebration! The Green Nymph SWEET SUMMER Lotion Collection celebrates the essence of summer in 18 luscious scents:
CUCUMELON - fresh cucumber and sweet melon
APPLE-PEAR - crisp and juicy
STRAWBERRY CREAM - fresh strawberries with a hint of vanilla
STRAWBERRY LEMONADE - sweet and tart
SUNBURN - a red/hot cherry/cinnamon pairing
SUNTAN - tropical coconut with smooth pecan praline
SMOOTHIE - a fruity juicy blend (strawberry, blackberry, banana, citrus)
STRAWBERRY-BANANA - smooth and sweet
BANANA CREAM PIE - yummy without going to your tummy!
ICED COFFEE - mellow and sweet coffee caramel
BIRTHDAY CAKE - sweet and moist
FOURTH OF JULY - reminiscent of red, white, and blue rocket pops or snowcones, this balm bursts with cherry, lemon ice, and a hint of blue coconut!
PB&J - peanut butter and berry jam
COCONUT CREAM - a sweet coconut and vanilla scent
PINA COLADA - pineapple-coconut, like a tropical vacation
PEACHES & CREAM - sweet, creamy, drippy peach
RASPBERRY - sweet-tart red berry
APRICOT - ripe and juicy
The texture of this lotion is light, creamy, and skin-loving.
I make this lotion fresh to order, so let me know if you have any ALLERGIES, special needs, or requests.
This lotion is handcrafted with distilled water, vegetable emulsifying wax NF, oils (jojoba, apricot, avocado, coconut, castor, sweet almond, grapeseed, hemp, sunflower, pumpkin seed, safflower, vitamin E), quality essential oils, and cosmetic-grade fragrance oils.
Ingredients in each lotion will be listed on the label.
All lotions are VEGAN and PARABEN-FREE, with NO artificial colors or preservatives!
NOTE: Although this lotion has natural preservatives such as Vitamin E and various essential oils, it is not meant to have a shelf life longer than a COUPLE of MONTHS (although my friends/family/I have had lotion sitting on the counter for 6+ months without incident). To extend shelf life, or if you live in a particularly humid area, keep the lotion in the fridge.
I carry the lotion in two, four, and eight ounces, and it will come in either a plastic amber bottle or jar, craftily-labeled.
These lotions are lush and will love your skin year-round. Watch out, though; you might smell good enough to eat!
FYI: I carry these same scents in lip balm, soy wax tarts, and perfume oil.
---
Share this Product
---
More from this collection